Contact us!
For more information contact us: +52 (55) 5532 2739
Spare parts for elevators

Modernization kit for traction elevators

Many traction elevators in use exceed the life cycle for which they were designed and present limits to the operation, in most cases this is dangerous.
Our engineering department offers a particularly competitive modernization solution that is appropriate for the proposed installation and offers customers continuity, high level of functionality and aesthetics, using the following components in combination.

Alamex speed motor.

Complete emergency operation.

Chassis and counterweight brake.

Safety components (door components, mechanical and electrical, speed governor, a buffer for the pit, overweight sensor).

A microprocessor for the control panel.
Cabin operation panels and stops.

Cabin with a variety of decorative finishes.
Steel cable, traveler cable.
Traction equipment
The development of electrical technology.
In the field of frequency control of electric motors (VVVF) Alamex create a new advantage in the application of traction elevators. Mainly applied in cases where long trips and high speeds were required, therefore, smooth operation, great leveling and precision stop.
The handling mechanism in combination with the chassis and the rest of the components comprise a particularly reliable and functional mechanical assembly.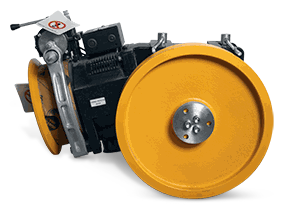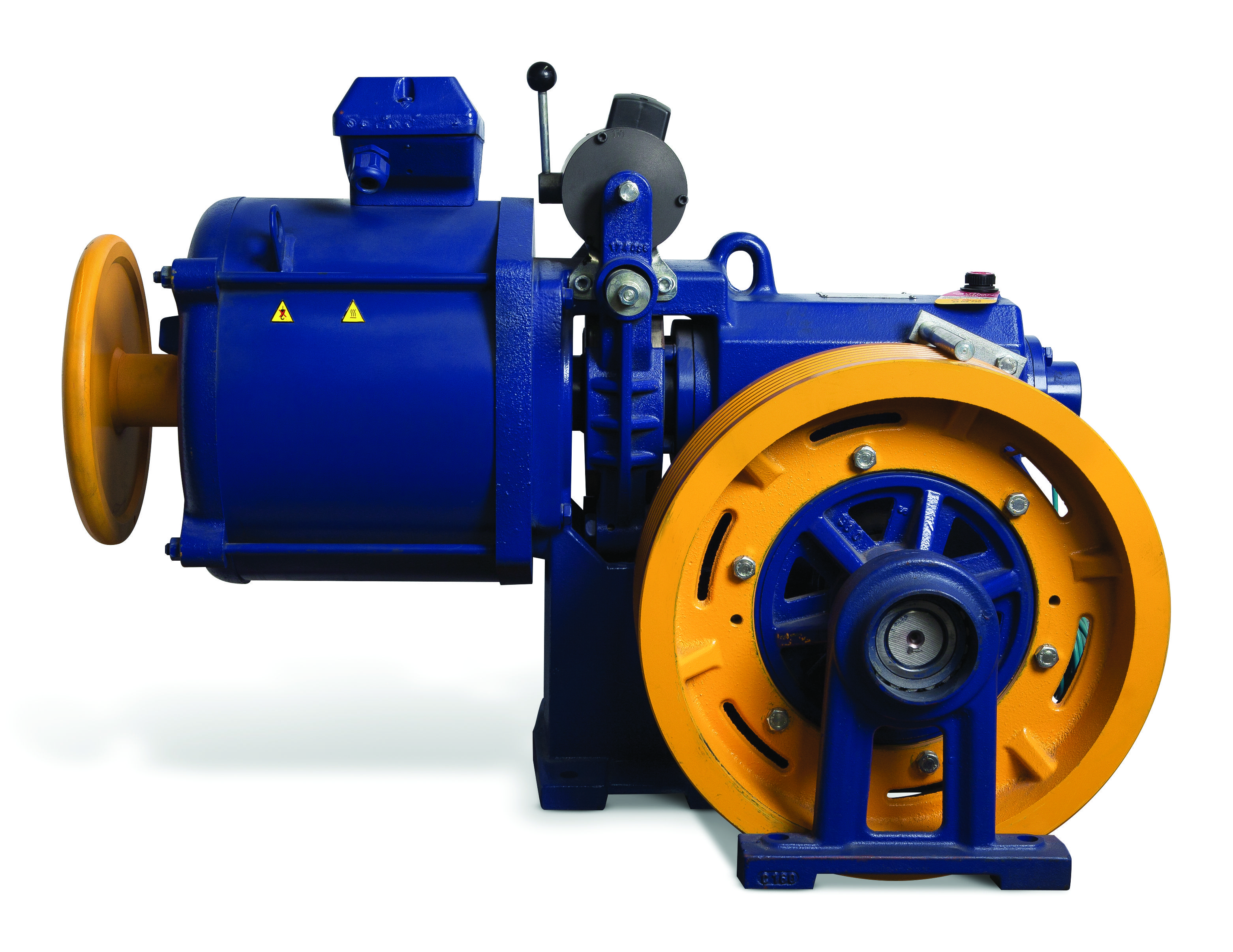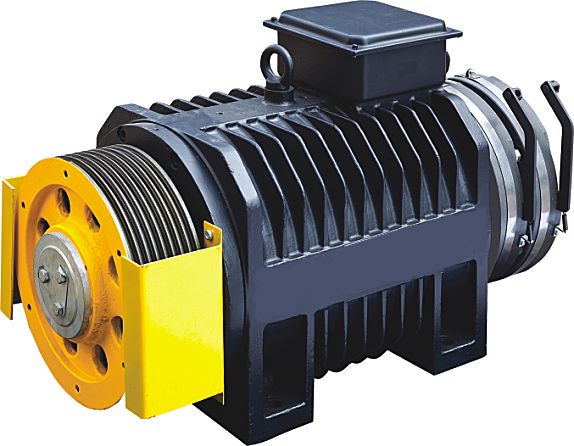 Gearless Machine
High level system that consists in using permanent magnets for its operation where the force transmission is applied directly.
It is a machine with great power that allows energy savings of up to 40%. Thanks to its compact structure, the Alamex gearless machines allow to optimize the spaces without neglecting the excellent functionality.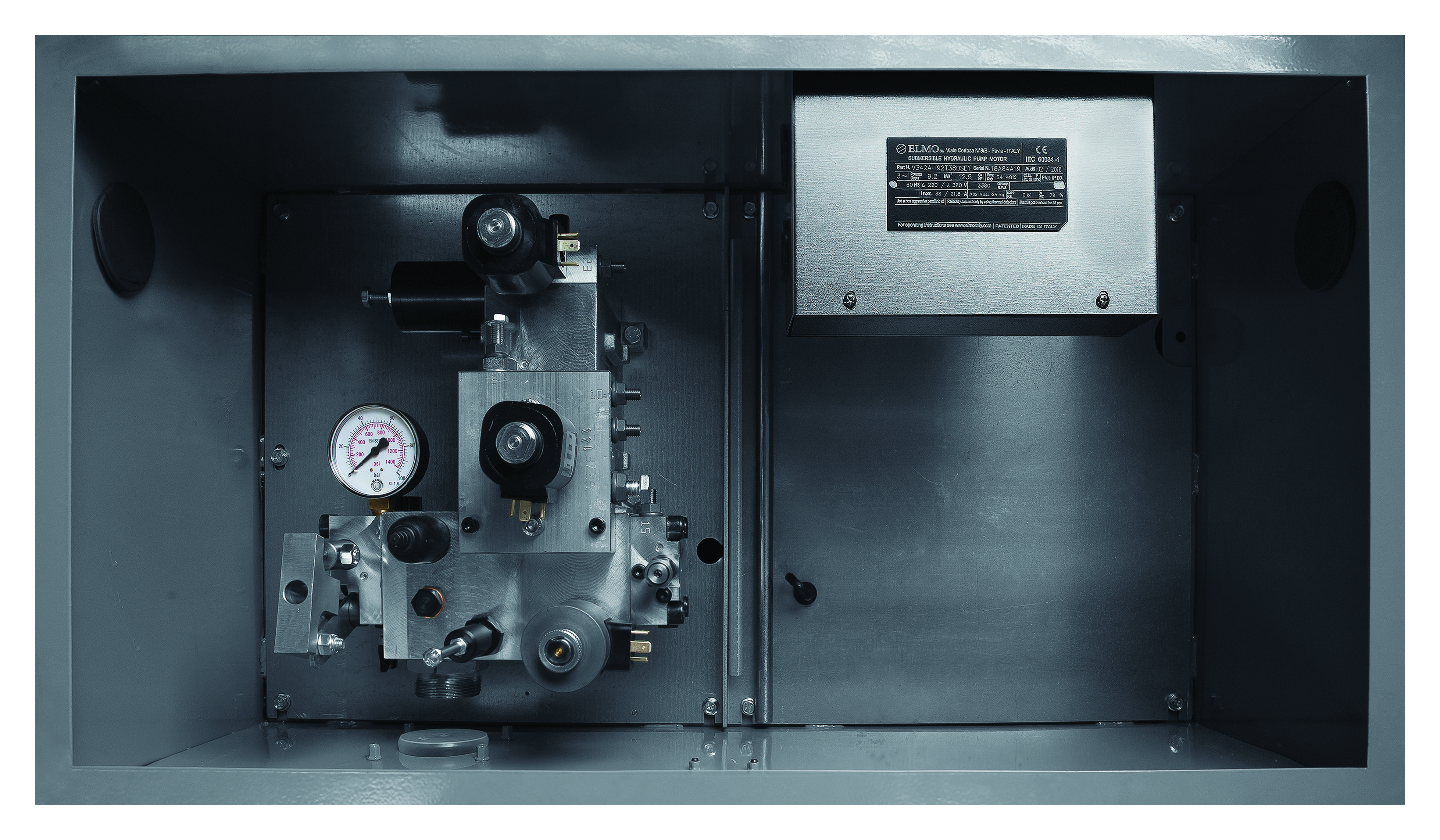 Hydraulic bomb
cooling system that prevents heating of the oil inside the piston, which increases the life cycle of the lifting system.
Work with low noise levels, standard, automatic and emergency operation
The control systems are manufactured with high level quality Almex. Produced in a modular way with cards that integrate all the possible functions of the elevator, thus avoiding the installation of additional hardware
Operation VVVF
Special attention has been given to the development of VVVF controls.
The advantages of this technology are:

Environmentally friendly due to its low energy consumption.

Optimum engine output even at low RPM.
Smooth motor start and low starting current.

Effective acceleration and deceleration control of comfortable movement.
Position and speed of the elevator and precise ground leveling, with the use of encoder.
Protects the motor against high voltage and electric shocks.

Emergency operation completely automatic.
Elimination of electrical noise from the engine.

Pre-assembled electrical installation.
Easy installation
Free programming
Adaptive system
Simple maintenance in the programming menu
Clock with real time and date
Compatible with any type of variator
Special software for safe access to the elevator
Built with a phase sequence controller
The pre-assembled electrical installation is made to measure for each type of lift and guarantees


Ready to use installation
Certified and permanently trained staff
Easy stop of future power failures
The installation accessories are manufactured with high quality standards in combination with a functional design, guaranteeing an optimal operation
Operator Panels

Cabin and Floor
Alamex keypads fit the design of your projects, are made of materials such as stainless steel, satin or opaque; they have micro swicht buttons, bandal resistant, as a visible call that confirms the indication of cabin movement.
Alamex, being a socially responsible and inclusive company, has manufactured buttons with braille language, according to the highest quality standards and in accordance with the current ADA regulations on disability


Characteristics
LED lighting of long duration

7-segment floor indicators
Emergency light 12 vc
Minimal energy consumption
Profile or operational plan of the floor stations

Optional to complete with:
EN - 81.28
Device for emergency dialing.
EN - 81.72
For the operation of fire extinction.
Automatic Doors

Cabin and floor
As a member of an association of European high profile door manufacturers, Alamex is able to supply options of any kind for the use of private homes, residential condominiums, shopping centers, offices, supermarkets, parking lots and industrial applications.
Characterized above all by:

Low noise level

Option for automatic emergency operation.

Epoxy paint.
Reliable and trouble-free operation using VVVF motor unit.

Great variety to choose depending on the needs of the construction.
Finished in various patterns of stainless steel.
Mirror panels with or without a stainless steel frame.

Easy installation.
Door insurance certified according to the EN 81 regulations.

A great lifetime with minimal maintenance.
Fire resistance, E-120 or EI-60 certifications.
Automatic
Adjustment of the panel in 3 axes

Input width adjustment

Power supply voltage 220V AC y 115V AC

100-Second Dual Channel Encoder

System closes CE

Modular installation and sale

Easy installation with reference mark

Mechanism position adjustment

Position adjustment for blocking

Spring force adjustment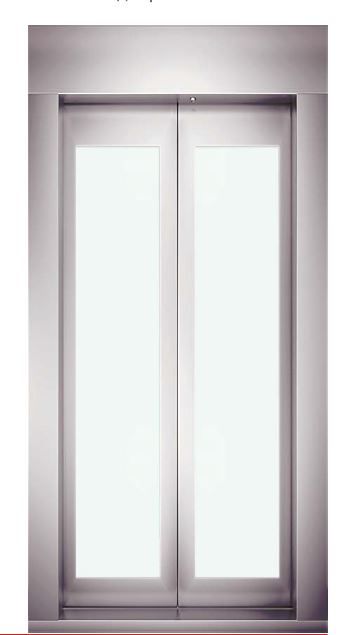 Glass doors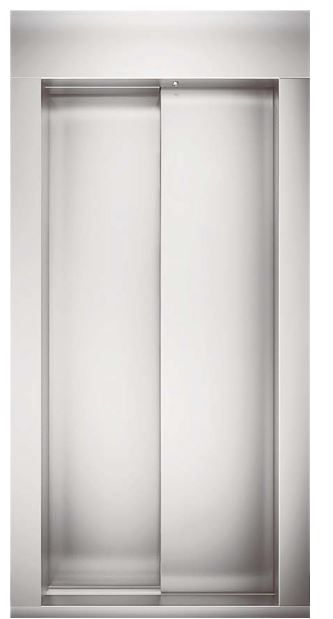 Metallic finish

Semiautomatic
The semi-automatic door system is ideal for elevators with manual floor doors. The main advantage is the small axis that it requires; distinguished by:
Smooth and low noise operation
Easy installation and maintenance