Source: BBC
The invention of the elevator led to the emergence of a completely new style of architecture, and this invention had a profound cultural impact on us, says Jonathan Glancey, a journalist specializing in architecture and design.
Scary stories that are the focus of elevators in the United States sell for ten cents to buy ten, and ten pennies in the United Kingdom as well.
In these two English-speaking countries, the elevator is called by two different names. Whatever the name; Talking about the elevator raises the fear that a person will be stuck inside him someday, or that he will lead him to where he will die in his dark well.
For filmmakers, the elevators were a godsend. In "Die Lift", a frightening Dutch thriller made in 1983 and directed by Dick Maas, the elevator appears in its most sinister form.
In that movie, the elevator is equipped with a brain connected to what is known as a "biological computer", a device that uses systems derived from vital molecules such as DNA and proteins to perform the tasks assigned to it.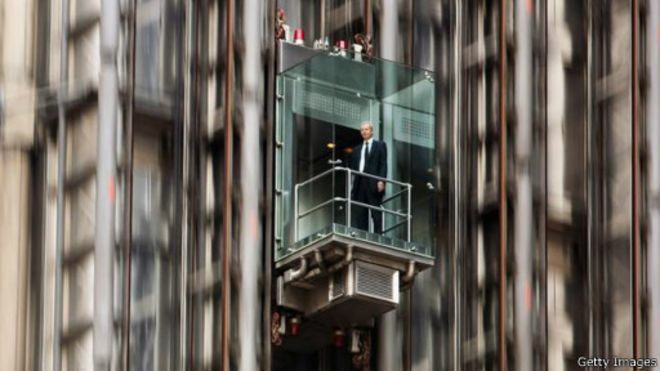 The glass elevators on the façade of the Lloyd's Bank building constitute one of the most striking         sights on the streets of London's financial district